Pyhä-Luosto National Park is a year-round destination for hikers who enjoy the scenic fell nature. In the middle of the national park is also located one of the most unique places to visit in Lapland and the whole of Europe, the Lampivaara Amethyst Mine. It is possible to participate in a guided mine visit all year round, with the exception of a few weeks in May and November, when it is not safe to travel to the mine due to weather conditions.
Inside the Pyhä-Luosto National Park, there is also the Ukko-Luosto scenery hut. A scenery hut is a wilderness hut whose permanent exhibition "Fell light scenery" introduces its viewers to the secrets of northern natural light phenomena. The 4 km long route to the summit of Ukko-Luosto fell is worth climbing. 575 steps lead the hiker to the look out point on the top of Ukko-Luosto, which offers a memorable view towards Siurunaapa. From the top of Ukko-Luosto you will also get the best pictures of Luosto's iconic landmark, the Luosto weather station.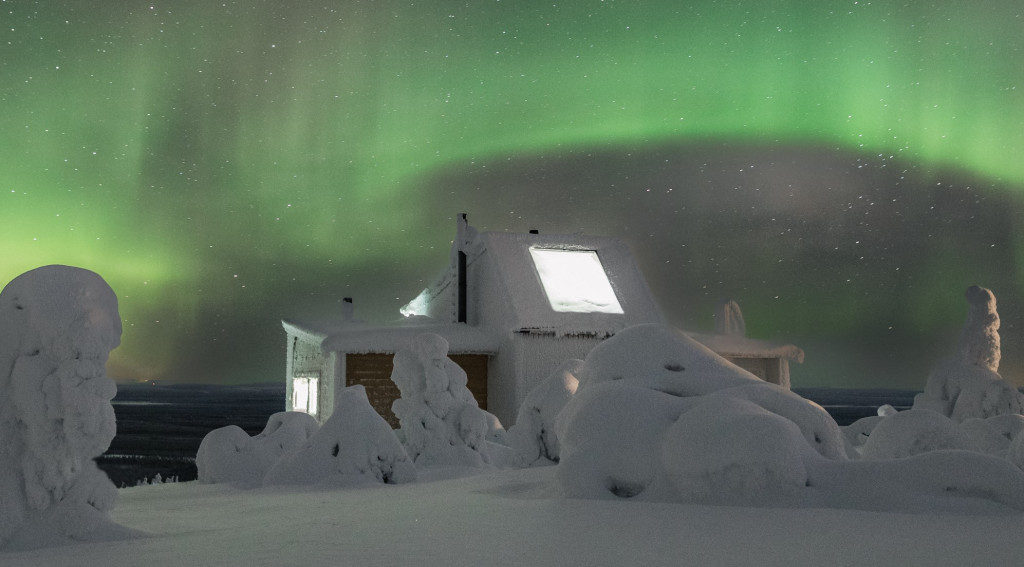 From the Nature Centre Naava in Pyhä, everyone who goes on an excursion to the national park gets the best tips on the current conditions on the trail. In addition, you can visit the nature centre free of charge a magnificent nature exhibition on the nature, geology and cultural history of Pyhä-Luosto National Park or play a hiking game popular with families.
Pyhä-Luosto has two disc golf parks. Luosto Discgolfpark is located in the Luosto slope area and it is an 18-hole AA1 class course.  It offers varying challenges even for experienced players. As is typical of ski resort tracks, you can climb up and down the fell by throwing the entire round, so it's also a good exercise. If you don't want to tour the entire 2-3-hour tour, there is also an hour-long Luosto loop, which is also ideal for families with children. Pyhä's disc golf course is a 21-hole golf course located on the slopes of Pyhä Ski Resort.  
A unique place to visit for the whole family is also the Pyhäkuru Adventure Park located in Pyhä. It is Finland's first year-round Via Ferrata-style adventure park.